"There are secret opportunities hidden inside every failure."

Sophia Amoruso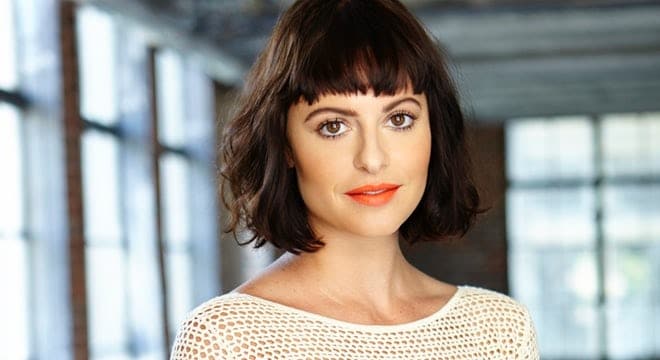 To all the beautiful women out there. Come let's celebrate the joy of women's day every day. Every day is our day. Each day is a new opportunity. Feeling low? Are you fed up of trying and planning to give up things? Here is our inspiration Sophia Amoruso -born to achieve and inspire. She is one of the successful business woman. She went through so much in her life, yet, didn't give up her passion. And today she is named one of the richest self-made woman and her fashion retailer was named one of the fastest growing companies.
ABOUT SOPHIA AMOURSO
Sophia Amourso is an American business woman. She was born on April 20, 1984. Sophia's parents divorced when she was in high school. Sophia had to start home schooling as she was diagnosed with depression and disorder. Later as a young adult, she led a nomadic lifestyle, dumpster diving and stealing. She did several jobs starting with Subway, followed by book store, record shop and many more.
START OF HER E-BAY STORE
One fine day, she had to leave her job as she had an argument with her boss. That day she bought a leather jacket at a very low price and sold it online for a huge profit. That day she has decided it is her passion and would continue doing that work. Very soon she was diagnosed with Hernia in her groin. She needed a health insurance to get the medical treatment so she took up a job as security guard in a college. Her duty was to check the ID cards of the students.
During that period, she opened an online e-bay store which she called Nasty Gal Vintage. She bought the vintage clothes from different retailers at a low price, modified them into fashionable clothes and put them for a bid on e-bay. She was doing good and earned profits. She continued to do it parallely as she was doing her job as a security guard. Once she got the health insurance and got the surgery done, she quit her job.
HER OWN WEBSITE
Nasty Gal Vintage was doing pretty good and suddenly Sophia receives an email from e-bay stating that her site has been closed. As she failed to abide by the rules of e-bay. Then she has decided to start her own website. She struggled a lot to open the website. As she ran out of money and the domain name was already registered by someone, and shortage of time as Sophia emailed all her customers saying Nasty Gal would be back on a particular date. So, she couldn't postpone the launch date.
After she encountered many such issues, finally the launch date has arrived and she launched her website www.nastygal.com. Though her business wasn't very progressive in the beginning she encountered huge profits slowly. And proved herself as a young woman with great potential and capability.
IT'S ALL ABOUT YOU
It wasn't that easy for Ms. Sophia to reach this stage. She struggled a lot financially and also lacked moral support. No one trusted her, not even her father. He always saw her as a young woman with no clear idea on life. She was also cheated by her boyfriend. She was effected with Hernia. After all these odds, she stood out as a successful business woman and richest self- made woman. This is all because of her passion, determination and hard work. Luck hardly favoured her, it's all about her.
SO NEVER EVER LOSE HOPE, THE BEST IS YET TO COME. BELIEVE IN YOU AND YOU WILL REACH GREAT HEIGHTS.
We are born to achieve and inspire. Its all about us and within us.
Happy women's day!
I know I'm late but every day is our day. So let's enjoy and celebrate every moment.
To know more about Sophia Amoruso, refer to her autobiography GirlBoss. You can also watch the series GirlBoss on Netflix.
To get the book click on the link below
Please follow and like us: